Galvanized Steel Support Tank tanks of fish pond, which is mainly assembled from detachable brackets and foldable eco-friendly fabrics; in use, it does not require any civil work and can be deployed quickly; in terms of transportation, due to the detachable and folding performance, space It is small in occupancy and very convenient for export transportation. In terms of management, the water is no longer affected by the soil, and the drainage system is perfect, which greatly improves the survival rate and breeding efficiency of fish. The Customized Flexible Galvanized Steel Frame Support tanks is your first choice for building a fishery.
Multiple Sizes: 8,500 ltr to 300,000 ltr The below table is some main sizes for reference. The size is absolutly customizable. Any requirements please discuss with us.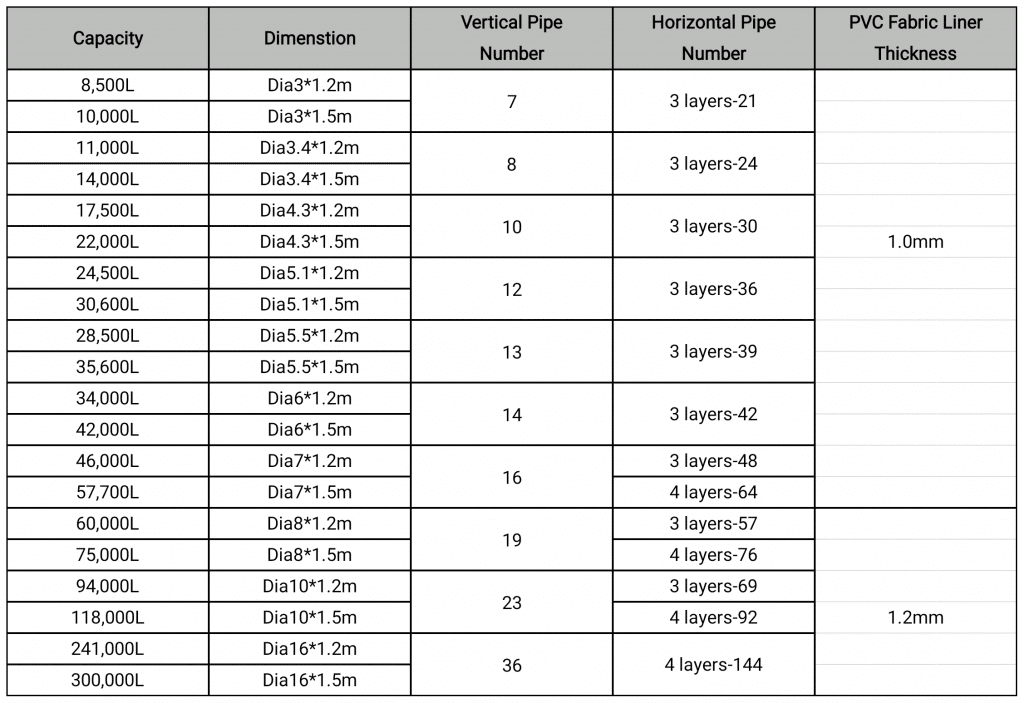 PS: If you need Square Shape Round Galvanized Steel Support Tank kindly let us know also. We can provide customized service for round shape.
1. The Galvanized Steel Support Tank has greatly reduced the cost of farming and artificial miscellaneous expenses.
2. Through scientific methods, the pollution of water and the limiting factors of soil quality for fish farming is reduced, thus greatly improving the survival rate of fish.
3.100% safe material, passed the SGS test of 170 substances, proved that there is no harm to the fish.
4. Accept fully customized production without any mold opening fees.
5. Foldable and disassembled, easy to transport and quick to install.
Galvanized Steel Frame Support tanks
Galvanized Steel Frame Support tanks
Galvanized Steel Frame Support tanks
Galvanized Steel Frame Support tanks
Galvanized Steel Frame Support tanks
Galvanized Steel Frame Support tanks
l- Trout, eel, grouper, tilapia, cod, catfish, koi raising
l- Abalone, shrimp raising
l- Agriculture, irrigation, rainwater harvesting, etc.
l- Daily life, Water storage, Remote area use, pool solution, etc.
l- Temporary swimming pool