This 20000 liter Temporary Water Bladder Tank pool bladder is for one of our South Africa customer use for pool maintenance.
Fuushan 20000 liter Temporary Water Bladder Tank has a powerful function of temporary water storage that can hold 20,000L water. The hot-selling capacity is 10,000L to 50,000L. It is very useful for the swimming pool when it needs to be repaired, maintained, tested, and safety checked. Just filling the clean water to the bladder tank first, then let it back. In this way, the client won't pollute the water or waste it.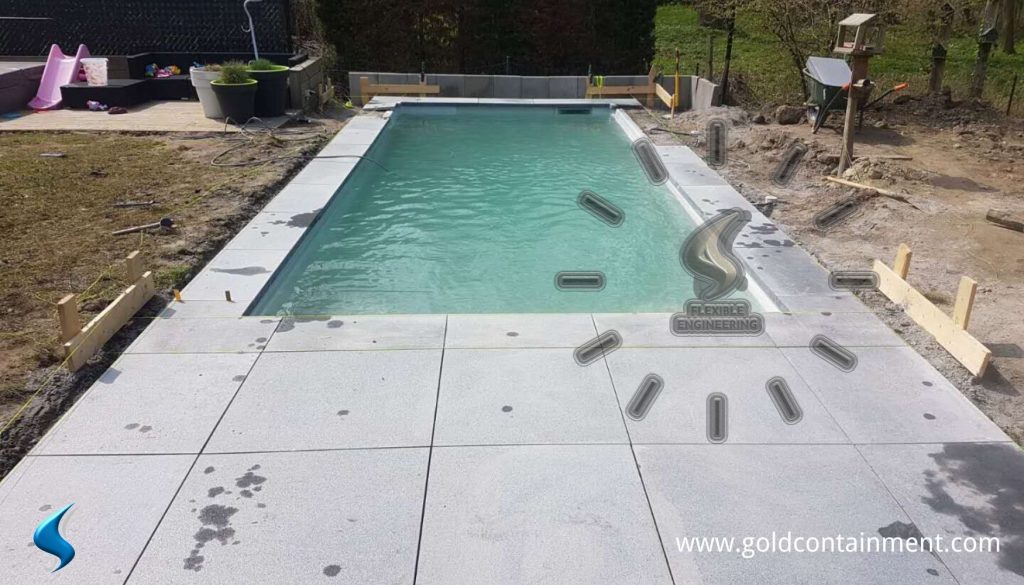 Meanwhile, our tank is collapsible and recyclable. After use, please clean it, fold it up, and put it at an indoor warehouse. Its packing volume is very small. The service life is more than 8 years.