This yacht fuel bladder is customized according to the available space of the customer's yacht, which not only ensures sufficient fuel but also saves a lot of space for the yacht. The customer is very satisfied.
Our fuel bladder is made of Polyester TPU coated fabric, the thickness is 0.9mm – 1.5mm, the GSM is 1200g/m2-1800g/m2; We will according to size to recommend the thickness of the material which can control the quality. The standard fitting(inlet and outlet valve) is 2inch, the material is anti-corrosive stainless steel flange and aluminum valve, and the position is customized. We also have 1inch, 1.5inch,2inch, 3inch for choice. It is up to the customer's requirements. Meanwhile, any other needs, such as adding some handles, improve the design… we also will try all the best to meet your requirements.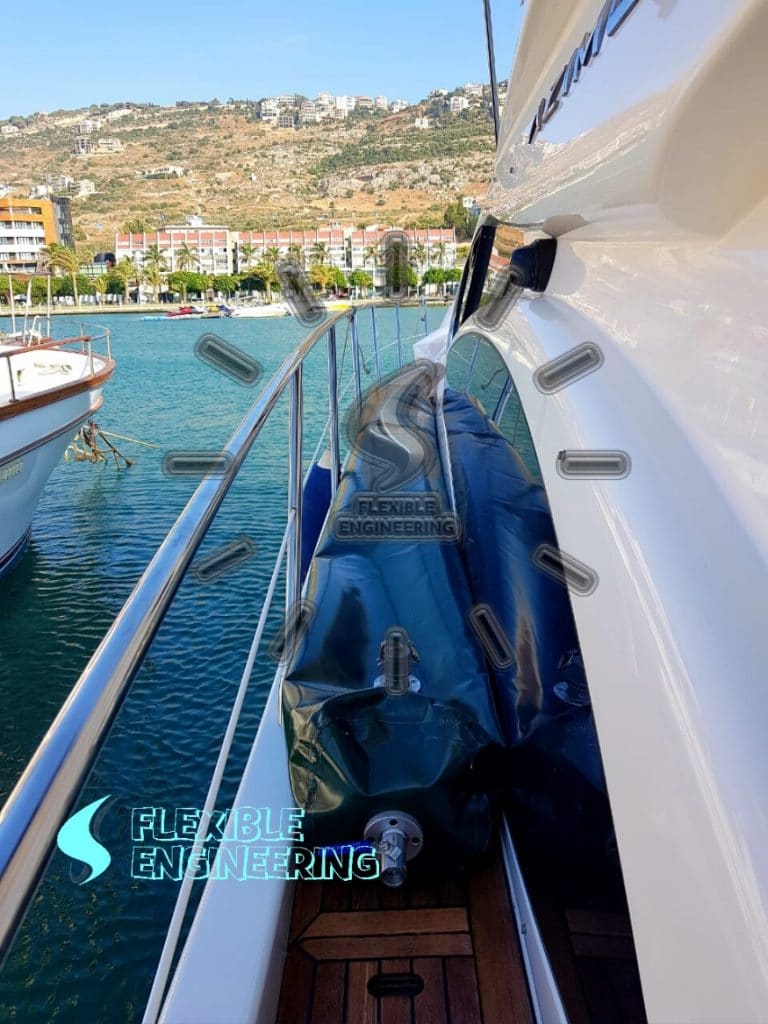 Fuushan marine boat yacht fuel bladder allows you to run for long periods of time to reach your destination, avoiding the risk of a mid-stream energy shortage. This fuel bladders have a superiority that is fully collapsible and fully customizable. When used, it can be deployed quickly. When not in use, the compact design allows it to be rolled up for easy storage. So whether you are fishing in the deep sea, exploring the sea, or yachting, Fuushan fuel bladder is the perfect solution. Moreover, our fuel bladder also can be used for
Long-distance motorhome travel
Yacht Club
Remote location fuel storage
Non-dangerous chemical liquids transportation
Grease transportation, storage, and packaging
Military action
Emergency relief work, disaster relief support
Fuushan has been striving to be the leading fuel bladders manufacturer in China, providing safe, zero-leakage customized fuel bladders to customers around the world. Any interest please feel free to contact us, pretty hope our fuel bladder can bring more convenience for your life.
If you are interesting on our fuel bladder , please click folloing product to get more detail.