Where can be found Flexible Water Tanks? As we all know, China is the factory of the world and the largest commodity manufacturing base in the world. China provides more than 50% of the world's products. Therefore, we can easily find any we need products in China. We are located in Weifang City, Shandong Province, China, which is a beautiful city, known as the capital of kites. Welcome to come and visit us.

Why did I talk about Weifang? This is because more than 90% of the liquid storage containment manufacturers are located in Weifang / Anqiu City. Flexible liquid storage bladder is very mature here, so this place is also the industrial belt of this product. You can found any flexible water tanks in here. And the factories here have the strong production capacity and excellent workers.
Great, today we will talk about 4 models of flexible water tanks from Chinese factories that are the best and most durable.
Pillow water storage tanks are similar to the pillow shape. the portable water pillow tanks are made by cutting and welding of PVC high strength material or TPU mesh cloth material. Pillow PVC bladder is used in a variety of environments, especially in agricultural, swimming pool water temporary storage, fire fighting and emergency rescue. Industry leaders use the most advanced Hot Air Welding machines and ensure that every product is used with double-layer welding technology, which ensures that every TPU water bladder avoids leakage.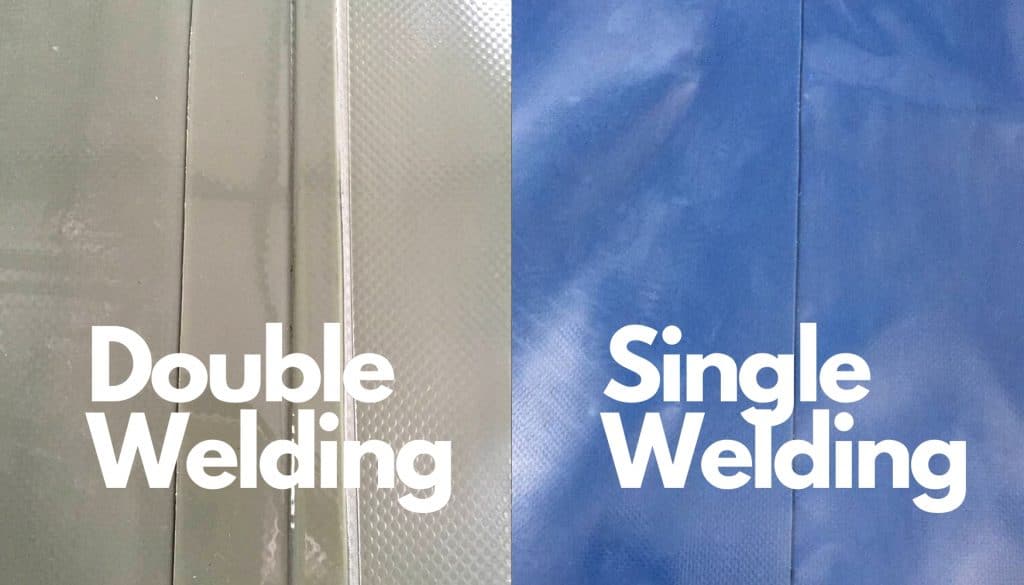 Of course, the main use of pillow water tanks is to store water (long-term storage or temporary storage), mainly in the transport of liquid plays a very important role, suitable for hilly areas, mountainous areas, arid areas, forest farms. Moreover, pillow tanks support size and materials customized to meet the needs of different fields and environments. Pillow water bladder tank replaces the tin tank and rubber tank which are heavy, easy to embroider, high cost and short service life. Especially when in use, it can not be used normally because of the change of temperature, and it can also be folded and stored when it is idle to reduce the amount of space occupied. At the same time, it also has good sealing and corrosion resistance and can work under normal use for more than 8 years.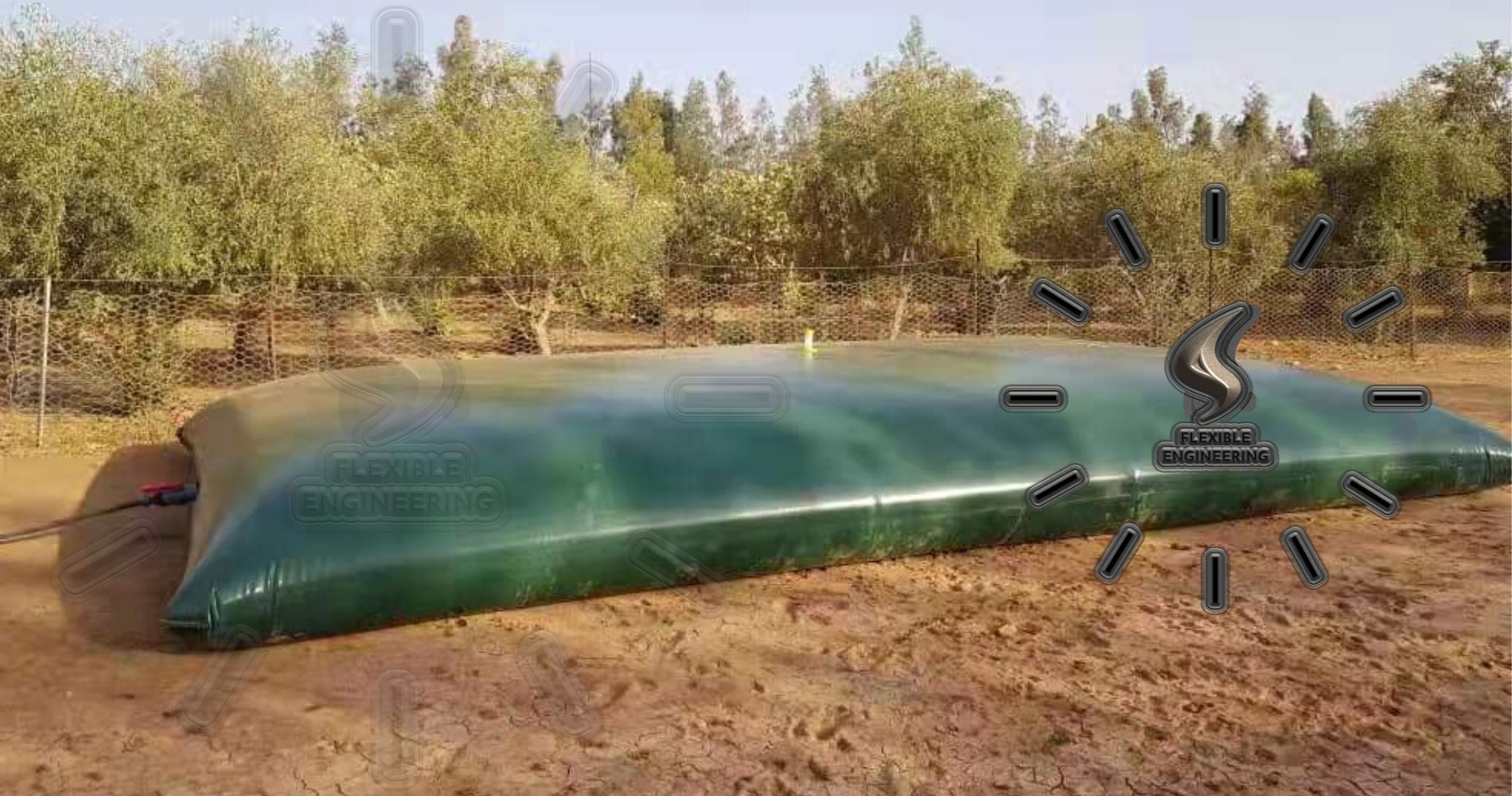 Square water tanks, as its name implies, is a kind of flexible water storage tank whose shape is similar to that of a square shape. The advantages of the square liquid storage tank are small size, lightweight, foldable, easy to transport and easy to install. And the square water tanks have a good shape, which makes it very suitable for projects that require the size of the installation site, and the site utilization rate is much larger than that of the pillow water tanks.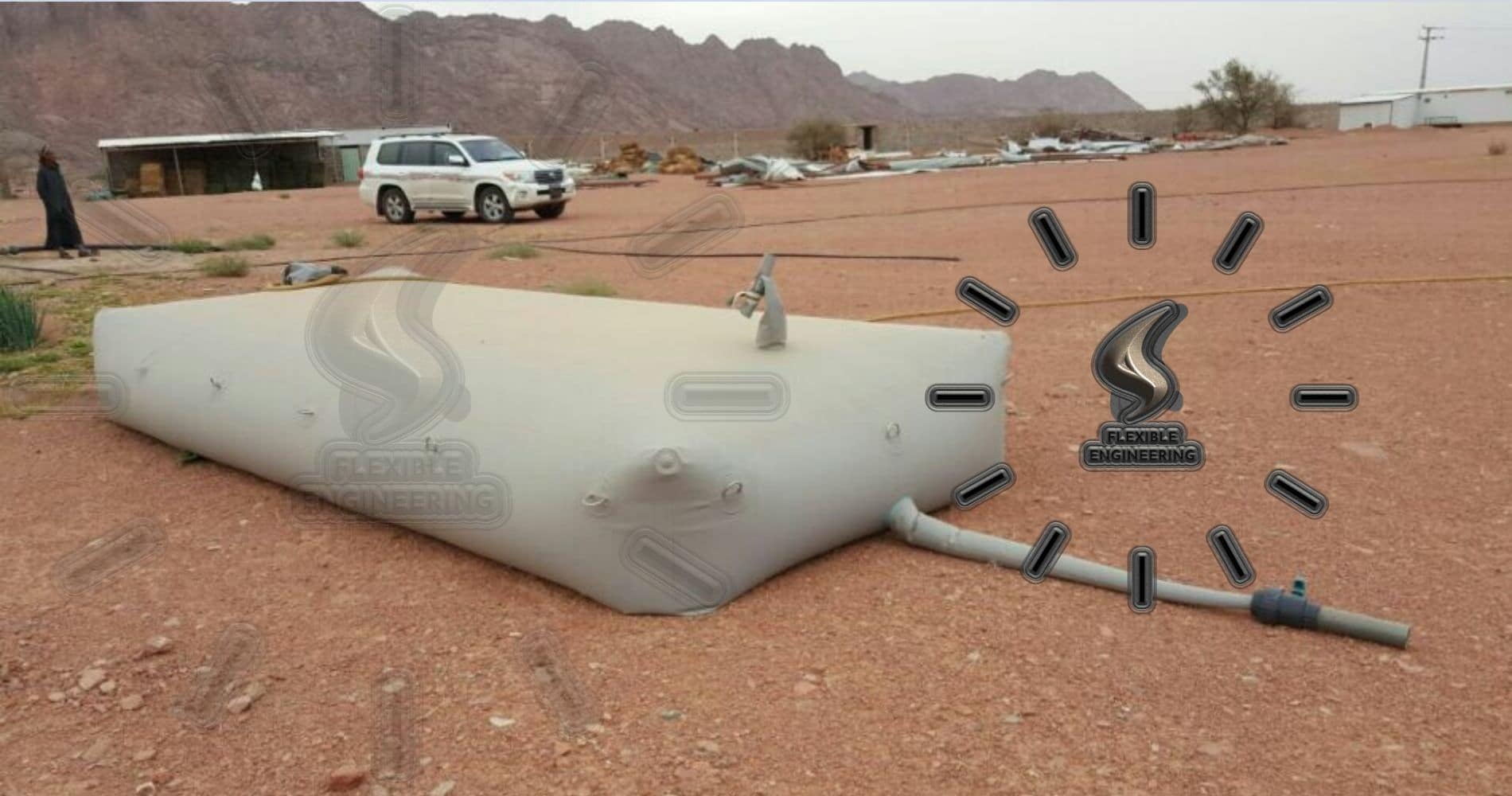 The square water tanks are suitable for liquid transportation, including trailers, containers, trucks and small trucks. It can make full use of the limited space, and the square trucked tank support custom-made according to a variety of different means of transport to customize its size and material thickness. to ensure its use.
Onion Tank is a kind of flexible water storage tanks similar to an onion. It is very dexterous and convenient. I believe everyone will like it. At the same time, it not only has a lovely shape but also it is a liquid storage containment that can be self-supporting.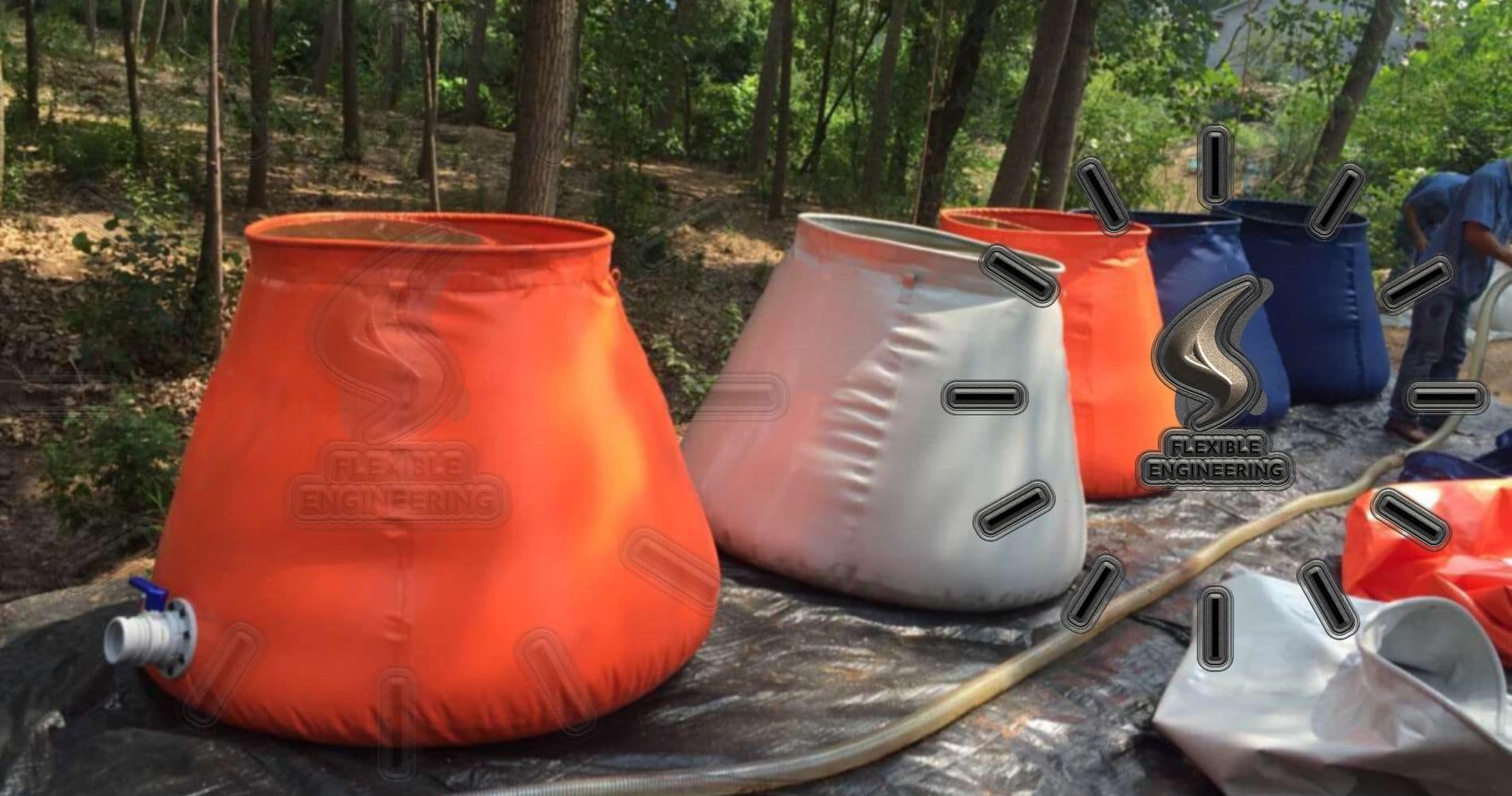 The open-top water tank has a magical collar, which is the key to its automatic lifting. Now there are two main kinds of the collar in the Chinese market:
Foam collar: the shape of this collar is very good-looking and very light, with almost no weight. But the only disadvantage is that the volume occupation will be relatively large, and the packaging of the product will be larger than that of other types of collars.
Rubber collar: this kind of collar looks very small and very small, but has the same function as a foam collar. And it will hardly increase the packaging volume of the product, which virtually reduces the cost of transportation.
Onion water tanks are applications in the fire and military fields, and the main demand groups come from fire departments, the army, the United Nations disaster relief department and forest fire fighting. Because of its automatic lifting feature, it only takes 2 people to operate and install easily. Onion self-supporting tanks are very suitable for small areas, hilly areas, forest areas and remote areas.
Folding frame water tanks are a kind of high strength liquid storage containment and make up of a support frame and liner. Such water tanks provide custom-made service to meet the different needs of different people in different industries, such as aquaculture, mariculture, agricultural irrigation, crude oil storage and fire water storage. Very flexible and super practical.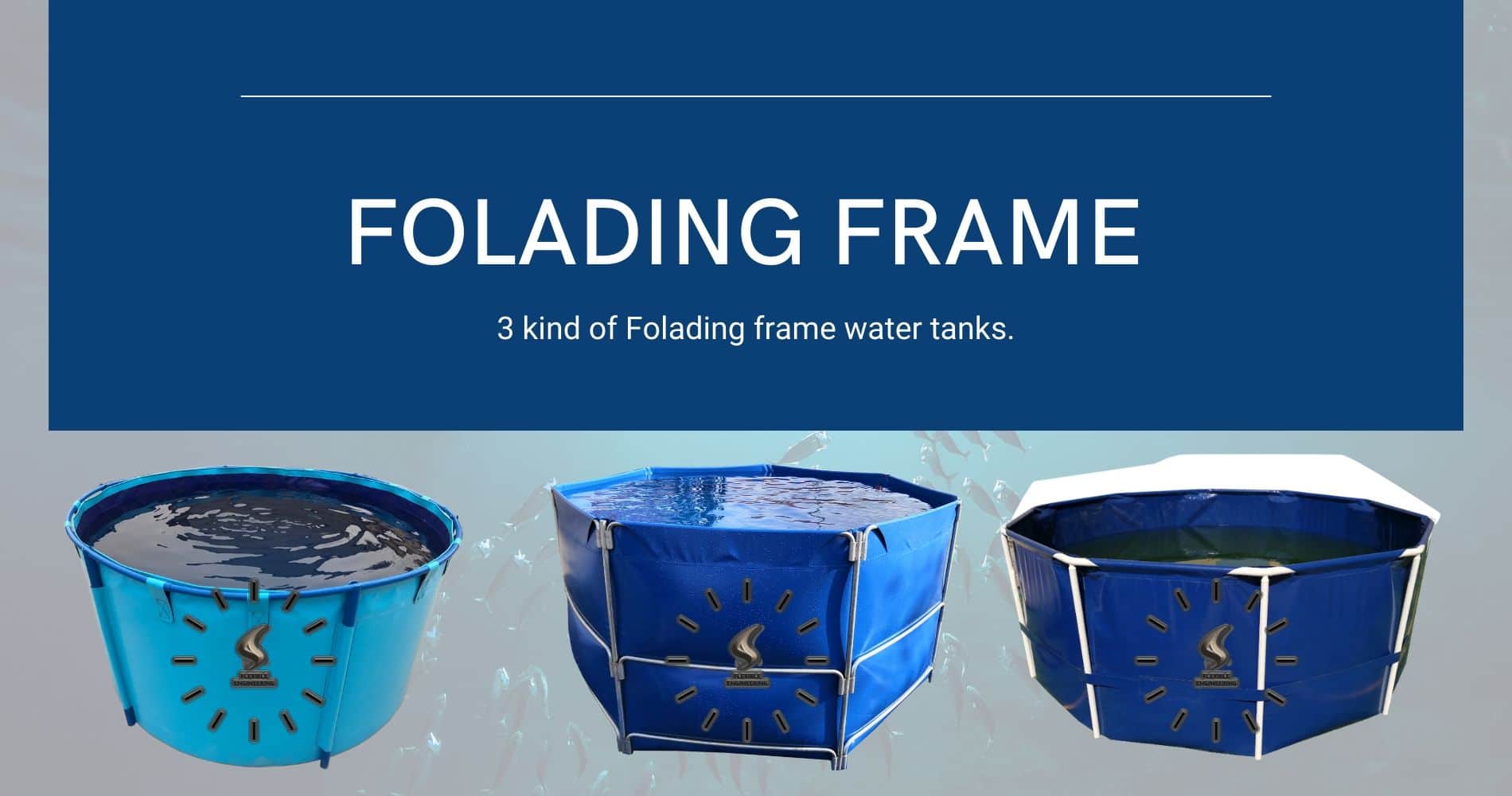 Here we will talk about the composition and collocation of the folding frame tank support frame and the liner.
There are different types of support frames, including plastic tubes, galvanized tubes and rolling plastic tubes. Let's talk about the collocation of support frames for different sizes of folding frame water tanks:
Small Scale: plastic tube and rolling plastic tube suit for this size. Both have good corrosion resistance, water-resistance and rust resistance. At the same time, the physical weight of the plastic tube and the rotational plastic tube is very light. It not only saves freight but also facilitates installation and arrangement.
Medium, large scale: these two types of tanks have very large storage capacity. That means the support frame is also under big pressure. So we need our galvanized tube. The raw material of the galvanized tube is steel and then galvanized. Then it can ensure the long-term use of the support frame, but also increases its corrosion resistance and durability.
After introducing the support frame, let's talk about the liner. The liner of the collapsible frame pool made of PVC material or TPU material. PVC liner uses to store agricultural irrigation water, fire water and sewage. TPU liner uses to store drinking water, fuel, cooking oil, transformer oil, etc. The liner will decide what kind of material to use according to different needs.
Summary
Thank you very much for watching. Today we introduce in detail the four best flexible water tanks available from Chinese factories. They are pillow water tanks, square water tanks, onion water tanks and folding frame water tanks. These four types of flexible water tanks have their advantages and suitable application scenarios. Can be almost meet the needs of most people and organizations.
Nowadays, various countries have more and more efforts to protect the environment and cultivated land. Flexible liquid storage containment is becoming more and more popular with most people. I hope that through this article, you can learn more about software containers.
If your requirements do not appear in the above introduction, please do not worry to contact us. Our expert group will provide you with free consulting services.
5000L agricutlure tanks aquaculture aquaponics boat bladder tank fish breeding fish farming tank flexible water tanks folding frame water tanks fuel bladder Ghana Grass Carp irrigation water storage tanks liquid storage bladder liquid storage containment onion tank open top oniion tank pillow tanks pillow water tanks PVC Bladder Rainwater tank self-supporting tanks square tanks square water tank Thailand Customer TPU Bladder Water Bladder water storage tanks liner